Boca Raton Hotel offers easy access to a fantastic range of activities both onsite and nearby. Choose leisure activities to suit the entire family. From golf and tennis to boating, deep-sea fishing, shopping and more, there is something for everyone.
Boca Raton Hotel Highlights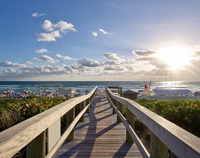 Private Beach
The Boca Raton Hotel offers easy access to a wide array of leisure activities including golf, tennis, boating, deep sea fishing and more!
Marina and Watersports – Weather you want to relax on the Private Beach, test your skills on the FlowRider, ultimate surf-on-land experience or experience the magic of the everglades on an airboat tour, the Boca Raton Hotel has something for every desire. View the Marian and Watersport activities at the Boca Raton Hotel.
Fitness and Wellness – The Boca Raton Hotel offers fitness classes where you are able to push your limits or go at your own pace, golf, tennis, seven different pools, where you are able to rent luxury cabanas as well as the award winning Waldorf Astoria Spa where you are able to indulge into one of their signature treatments. View all the Fitness and Wellness activities that the Boca Raton Hotel has to offer.
Shopping – with over 10 specialty shops across the Boca Raton Hotel, you are sure to find something for everyone! Discover all of the shops located at the Boca Raton Hotel.
Local Area Attractions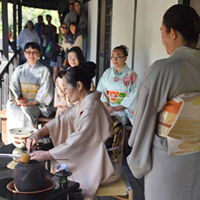 Morikami Museum
Mizner Park - Discover an unforgettable shopping experience at Mizner Park, the architecturally stunning shopping center centered around a Spanish-styled courtyard. Mizner Park offers superb boutiques, luxury shops, dining and entertainment opportunities.
Royal Palm and Town Center Shopping - The Royal Palm Palace is the oldest shopping mall in Boca Raton, offers fantastic shopping opportunities, and is built around scenic courtyards with sculpted fountains.
Morikami Museum and Japanese Gardens - The museum's galleries play host to several exhibitions of Japanese art and artifacts throughout the year. Featuring different aspects of Japan's rich and diverse culture, exhibitions showcase items from the museum's outstanding collection, as well as pieces borrowed from private collectors and other institutions.
Boca Raton Historical Sites - Discover some of Boca Raton's colorful history at Whitehall, Henry Flagler's Gilded Age estate in Palm Beach. Whitehall is a National Historic Landmark and is open to the public as the Flagler Museum and offers guided tours and exhibits.
Boca Raton Museum of Art - Enjoy historic, local and international artworks at one of South Florida's leading cultural institutions.
Photo Courtesy Lion Country Safari
Miami Seaquarium – Visit where sea lions delight children of all age, and endangered sea turtles and manatees find a safe haven. Enjoy a world-class marine-life entertainment park with a variety of fun things to do in Miami, South Florida. From marine animal shows, astonishing daily presentations, and a variety of educational tidbits along the way, Miami Seaquarium is a place of inspiration, education - and fun!
Lion Country Safari - Lion Country Safari is a drive-through safari park and walk-through amusement park located on over 600 acres in Loxahatchee, in Palm Beach County, Florida. Founded in 1967, it claims to be the first 'cageless zoo' in the United States.
Dining
Enjoy exclusive dining experiences, inspired flavors and legendary surroundings at this architecturally striking hotel. Discover the art of cuisine at the Boca Raton's array of restaurants presenting dining opportunities to suit every mood and event.
View a full listing of the restaurants onsite at the Boca Raton Hotel. To make a dining reservation, call the hotel directly at 561-447-3640.
The Boca Raton area also offers a number of outstanding restaurants.
Kids Programs and Babysitting Services
Quest Clubhouse
QUEST CLUBHOUSE* (Boca Beach Club)
Arcade and Playroom. 24 hours a day for open play (Unsupervised).
1 Complimentary 2-hour drop-off session per day (Limited Supervision) from 10am-12pm or 2pm-4pm
If you are interested in both sessions there would be a $25+ charge per child.
PARENTS' NIGHT OUT* (Boca Resort, Family Room)
Saturdays | 6 pm – 10 pm
Saturday night can be date night! The Boca Raton Quest Club counselors will keep your children entertained with an evening of dinner, games, crafts, and a late-night slumber party!
$25+ for 2 hours includes dinner from Serendipity / $10+ for each additional hour.
MIZNER'S QUEST
A resort-wide scavenger hunt for the whole family
Maps can be picked-up at the Front Desk
*All children must be fully potty-trained.
View Additional information on Kids Programs
Babysitting Agencies:
Boca Nannies: 561-702-9431
Nany Poppinz: 561-459-4656
*Please note you will need to contact the agencies directly to make childcare arrangements.